Embroidery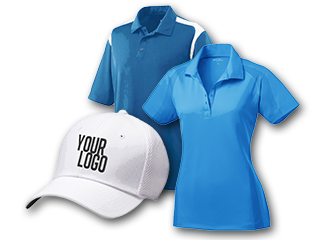 Embroidered apparel is a great way to promote and brand your business or organization. At 4K we provide quality embroidery that looks professional and lasts a lifetime. Our network of apparel vendors is one of the largest available, ensuring numerous styles of garments perfect for any type of organization or event:
Products
We have a large network of apparel vendors, providing access to 1000's of different apparel products perfect for embroidery. We can purchase from any of the major vendors listed below. Can't find what you're looking for? Let us know and we'll see if we can help!
Quality
We use only the highest quality embroidery equipment. We take important steps to ensure our embroidered apparel products last through extensive wear and tear, and you'll see this reflected in our finished products. Our embroidery process results in a custom product equal in quality to the shirts you purchase from large retail companies.
Pricing
Pricing for custom screen printing is extremely variable. The four major factors determining an order price are quantity, number of print locations, number of print colors, and the type of garment.
Quantity – The more items you order of the same print design, the cheaper the per item price is. We have embroidery price breaks at 6, 24, 72, and 144. Please contact us to inquire about larger orders.
# of Print Locations – Print locations refer to where on the shirt something embroidered. Locations include left chest, fullback, sleeve, nap of neck, and the front, side and back of hats.
# of Print Colors – The number of colors in your design also affects the price. The more colors, the more expensive.
Type of Garment – Prices vary depending on the garment you choose to print on. For example, long sleeve shirts are more expensive than short sleeve. American Apparel is more expensive than Gildan.
Ordering
We try to make the ordering process as easy as possible. The first thing you'll want to do is get an idea of how many shirts you need, what kind of garment you want to print on, and what design you want to print. We provide price quotes for no cost. If you'd like a quote feel free to fill out our Request a Quote form and we'll get back to you very shortly.
Have more questions? Let us know.